English Literacy and Educational Exchange Program
The exams that determine school placement, scholarship awards, and college admissions all have a required English component. Most job applications and interviews require that a person demonstrate some English proficiency.
Most rural schools are desperately lacking in English teachers and materials. As a result, rural students do not have educational opportunities, nor do they have adequate employment opportunities.
Our English Literacy Program allows rural students to learn English and further their educational and employment opportunities. We work with English teachers in rural schools in Sri Lanka providing them with English as a Second Language (ESL) materials, as well as other educational materials. We also develop English lesson plans with the help of ESL teachers in Los Angeles, as well as Sri Lankan urban school English teachers.
During the summer, we travel to Sri Lanka to teach English in rural schools with American and Sri Lankan urban high school and college students. We continue this program throughout the year by sending materials and lesson plans to English teachers in Sri Lanka.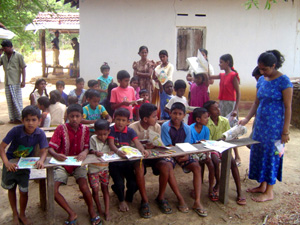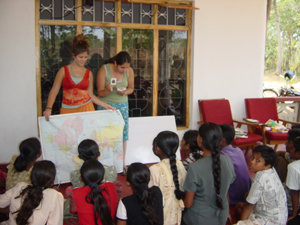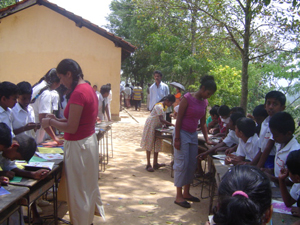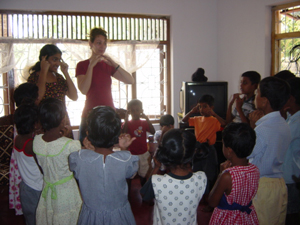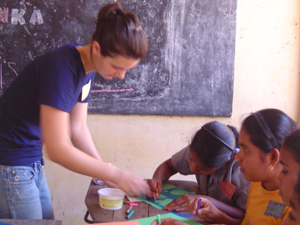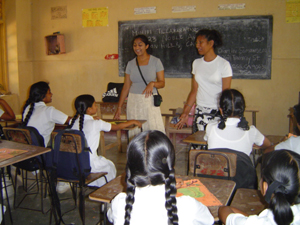 If you are interested in volunteering in Sri Lanka for 2-4 weeks or longer, please contact us.